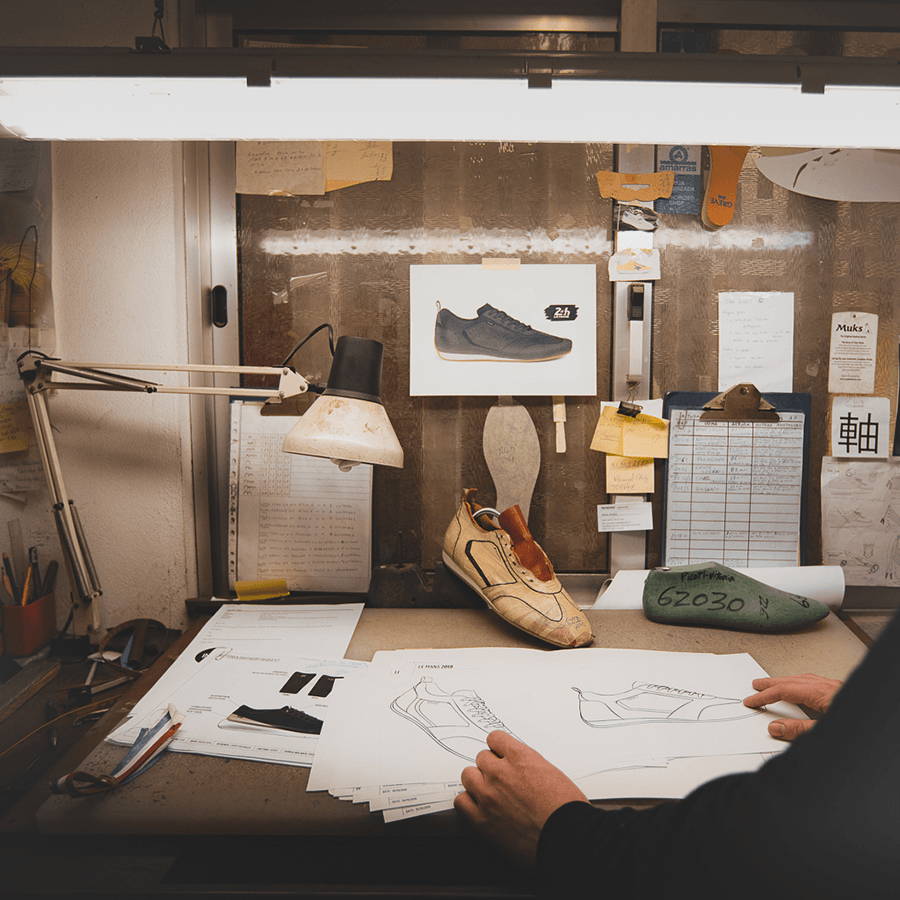 We draw inspiration from everything automotive, every step of the way – and that includes our craftsmanship. After all, when it comes to setting world-class standards for manufacturing excellence, nobody does it better than luxury carmakers. At Piloti, we strive to achieve this same level of detail, precision and quality through our own craftsmanship processes - utilizing decades of European artisanal expertise, best-in-class materials, and tried-and-true construction methods, to create shoes that drive you.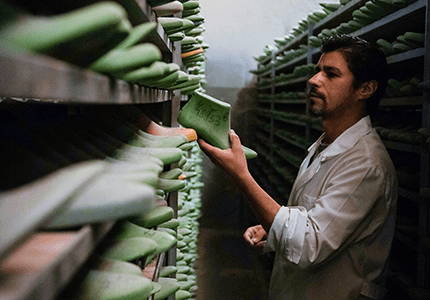 When it comes to shoemaking, it's essential to get every step in the process just right – and that means starting with the last. A last is a three dimensional mold of the human foot, and is often considered the most important element of making a shoe, as it dictates the fit, shape and aesthetic design. At Piloti, we've mastered the last – our last makers have been handcrafting exquisite lasts for decades, ensuring that the anatomical shape is just right to bring our designs to life!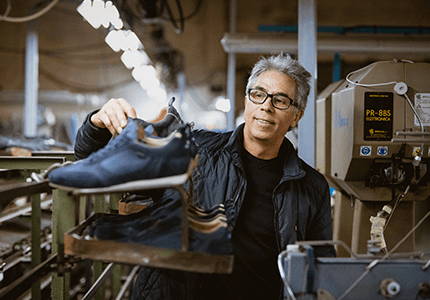 Exceptional shoemaking requires patience, skill and expertise, and we've taken the upmost care in selecting our manufacturing partners. For our luxury and lifestyle collections, we work with a small handful of factories in Italy (Asolo and Montegranaro) and Portugal (Braga, Porto and Felgueiras), each with specialized expertise in specific types of footwear construction, but unified in their passion for their art. Their commitment to quality and attention to detail is evident – handcrafting shoes in small batches to maintain rigorous standards of excellence.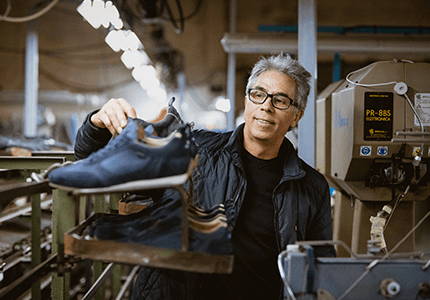 At Piloti, we care about each step in the manufacturing process and refuse to compromise when it comes to quality. From selecting the best materials to using only tried-and-true construction methods, we are proud to build shoes that will allow you put your best foot forward.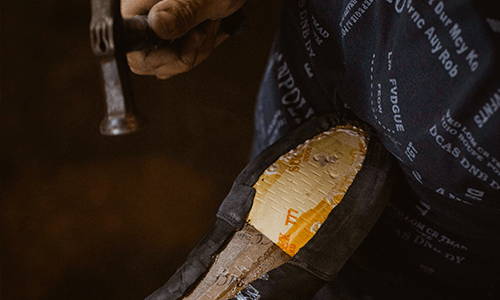 We understand that beautiful shoes take time and care to create, which is why we use sound, tried-and-true construction techniques every step of the way. The result? A long-lasting product built to perform, no matter where your day takes you. Our shoes are created using either strobel or board lasted techniques, with double-stitching reinforcements in key areas to ensure durability.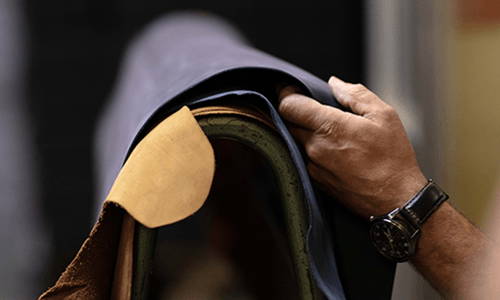 It takes beautiful materials to create beautiful shoes. Our leathers and suedes are locally sourced from Portugal and Italy tanneries, and have been hand picked for quality, durability and performance. And, because every shoe we make has a purpose, we add materials with unique benefits – like carbon fiber panels, cork insoles and even sustainable cotton made from recycled water bottles.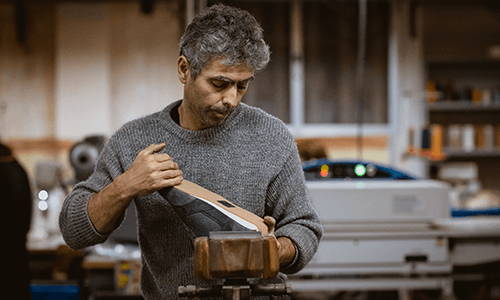 When it comes to quality, no detail can be overlooked. From the materials to the construction, our footwear undergo rigorous testing and quality control, to ensure that every shoe lives up to its quality promise. Carefully inspected by experienced footwear artisans, our collection has been constructed to be reliable and versatile.